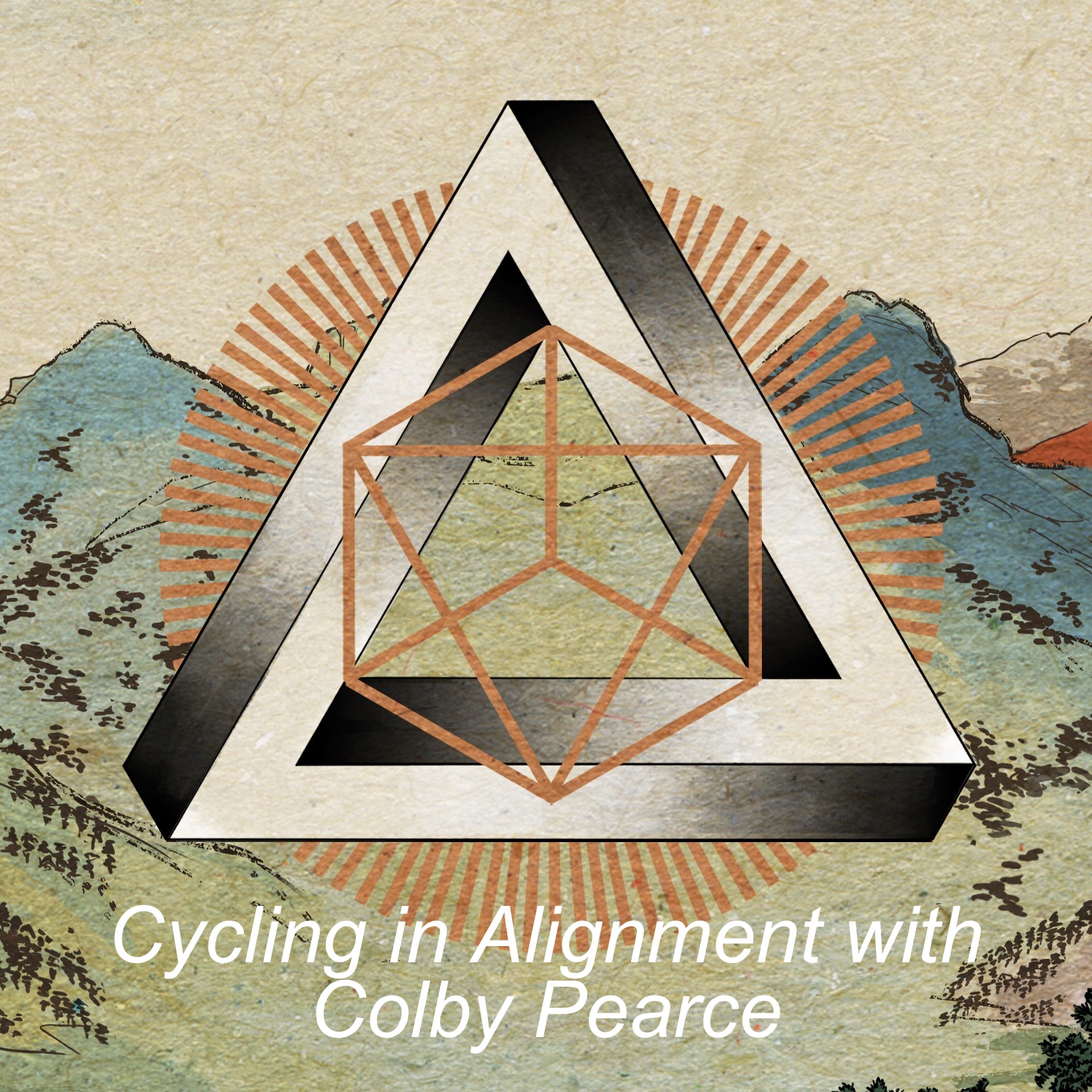 This episode of Cycling in Alignment is a conversation with gravel superstar Nathan Haas. It is technically a CARPOD, as we are driving to Steamboat, Colorado for the latest stop on Nathan's calendarNathan explains why FTP is stupid, and what he means when he says he is not a bike racer. 
 
We also talk about Nathan's relationship with his sponsors, including Colnago and Castelli, and how the project came together to make five new kits to match five new bikes for him to ride this season. It's a showcase of the abilities of Colnago to paint gorgeous bikes, and for Castelli to make perfectly matching, gorgeous kits, while both platforms can enjoy a canvas unencumbered by logo placements or design restrictions typically found when working with an athlete of Nathan's caliber. Have a look at the photos below for shots of kits one through four. Number five will be revealed at UCI Gravel Worlds later this year. 
Nathan's insight for each of the Jerseys
Jersey 1: The Full Circle - Inspired by my phases of cycling, this jersey is to tell a story of my journey so far, from MTB, to Road to now beginning on gravel.
The radar that links to the center of the jersey has drawn each phase, staring with the outermost circle (part circle) being my MTB career, the middle circle, the biggest of them the Road career, and the small red slither, the start of a circle is my time on gravel
The texture dots in the jersey are actually an illustration of all my race days in all sports, with certain dots being in colors representing either wins, podiums, team mate wins or special races like the TDF and world championships.
–––––––––––––––––
Jersey 2: Kansas- Art Decor. We looked at Kansas and asked, what is it famous for? Nothing really. 
But we loved the state flag colors and thought it would be a fun way to bring back the art decor era of colnago and their Master olympic bike.
The jersey was built around the bike, in the colors of the state flag with the state motto on. Plus, we called the jersey, the Wizard of Aus. Great pun. 
–––––––––––––––––
Jersey 3: DOPAMINE - Designed to be raced in Iceland against the grey scale of the black earth and grey skies, Dopamine was to be the excitatory neuron of the race.
Inspired yet again by the full circle concept, as my season had begun to build and my time in gravel, so too have the circles changed. This is a variation of the circles in motion. 
–––––––––––––––––
Jersey 4: PURPLE RAIN - Again another variation of circles, this time, in the form of blurred color droplets that cause a blur throughout the jersey to give a fluid effect, whilst staying true to the full circle philosophy. It's all a story building and evolving. 
---------
Don't forget to go to https://cycling.endurobearings.com your exclusive Enduro Bearings discount code mentioned in the episode.